I. About Us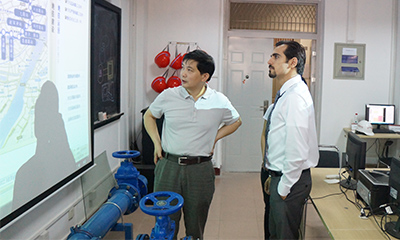 It has been 30 years since Huazhong University of Science and Technology (HUST) established professional education and discipline construction on Construction Management, and HUST is one of the earliest domestic universities that set up Construction Management specialty. Through thirty years of professional teaching and scientific research development, the Department of Construction Management has established complete professional training programs from "Bachelor-Master-Doctor", and has authorized to award the doctoral degree of "Construction Management", master's degree of "Management Science and Engineering" and "Construction Management ", and professional master's degree of "project management". In May 2008, The undergraduate Construction Management specialty obtained the certification from Royal Institution of Chartered Surveyors (RICS), and it passed the certification of the RICS's review in January 2014 for the second time.
The Department of Construction Management is committed to cultivate high-end specialized professionals and industry leaders with international vision and competitiveness, who are required to meet the demand of the social, economic, scientific and technological developments. They have a solid foundation of engineering technology, excellent management ability and cooperation spirit. And they have good innovation consciousness and professional ethics, basic training experience for scientific research and engineering projects. They can be engaged in engineering technology, management and research work. So far, this specialty has transported a large number of senior specialized talents for national engineering construction industry, who are highly welcomed by the employers.
There are currently more than 50 faculty and staff members in the department, including 15 professors, more than 20 associate professors and senior engineers, among them, more than 30 possess Doctoral Degrees.
II. Research Areas
1. Digital Construction and Safety
Group members: Ding Lieyun; Luo Hanbin; Zhou Ying; Zhou Cheng; Zhong Botao; Ye Yanbin; Yu Qunzhou; Qin Yawei; Sun Jun; Chen Jian
The research includes: (1) information technologies in construction industry, (2) safety and risk management, and (3) BIM based integrated management.
2. Engineering Safety Management and Sustainable construction
Group members: Wu Xianguo
The research includes: (1) Metro Construction safety early-warning (2) Knowledge management for Metro constructions (3) Green building (4) Evaluation for high performance and sustainable construction
3. Construction Technology and Safety management for Civil Engineering
Group members: Zhao Tingsheng; Du Ting; Tang Jingjing
The research includes Reliability Appraisal and Safety Management for Existing Building.
III. Hubei Engineering Research Center for Digital Construction and Safety (HERC/DCS)
Hubei Engineering Research Center for Digital Construction and Safety (HERC/DCS) aims to carry out research and development focusing on the informatization in construction industry.
With Prof. LieyunDing as the center leader, the center has undertaken a national science and technology support project - "Key Technology Research and Demonstration of Safety Control in Metro Construction" in the 12th Five-Year Plan of China", a national science and technology support project - "Safety design of urban rail transit technology" in the "11th Five-Year Plan of China", a major project of National Social Sciences Fund - "Vulnerability Assessment and Control Strategy Research of Urban Metro System" and a major project of National Sciences Fund – "Research on the Spatiotemporal Coupling Mechanism of Safety Risk in Metro Construction and the Live-Action Simulation Technology of Early Warning" etc.. Since the establishment of the center, it has gained remarkable achievements in scientific research including: two national scientific and technological progress awards (second class), three first class awards of Hubei province scientific and technological progress, one first class award of science and technology progress of ministry of education, and has edited a national standard - "Metro Engineering Construction Safety Evaluation Standard (GB50715-2011)". Currently, the center has obtained 7 national invention patents and over 20 software copyrights. Relevant scientific and technology achievements have been applied at home and abroad.
In order to carry out the most cutting-edge technology research for the construction industry, the center is now equipped with the 3D manufacturing plant of construction industry, 16-channel full speed dynamic mediation of fiber grating devices, visual monitoring and warning device, UWB moving target precision positioning system, image recognition and real-time capture system and holographic laser scanning device. The center is a professional base for organizing research of high level BIM, digital site, digital construction, digital safety and digital control with its complete functioning software and hardware facilities of BIM at home and abroad, and serves as an important place for carrying out the basic research of construction informatization and establishing national standards.
Meanwhile, the center combines the advantages of the internet of things laboratory of Northeastern University, Curtin University in Australia, and the building virtual laboratory of HongKong Polytechnic University etc., and maintains close relationships with internationally renowned research institutes and academic organizations to develop international technical exchanges.
The center closely follows international frontiers in construction industry, provides comprehensive experiments for digital construction and key technology of BIM research. Through rich experiences of design, construction and operation informatization in large infrastructure, super high-rise building, and complex projects, the center is committed to build a first-class, internationally well-known digital building technology platform, and vigorously promote the development of construction informatization in Hubei province and even all over China. It has made a significant contribute to the development of the ability of independent innovation of science and technology and sustainable development of Hubei and national construction industry.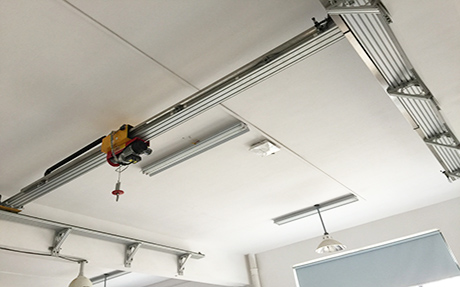 Mini Crane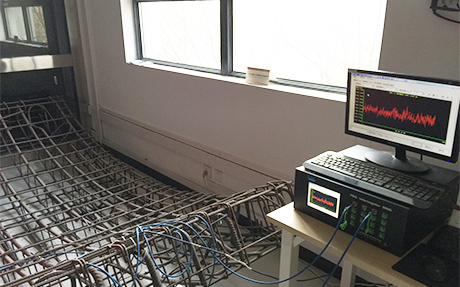 Fiber Bragg Grating Demodulator
Site Unmanned Aerial Vehicle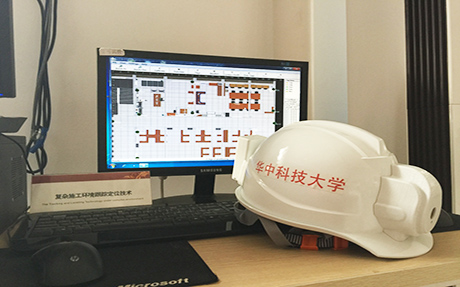 Positioning and Tracking Wearable Device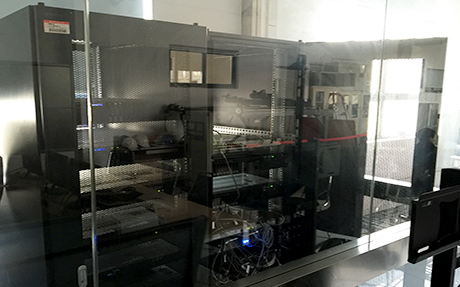 Central Server Room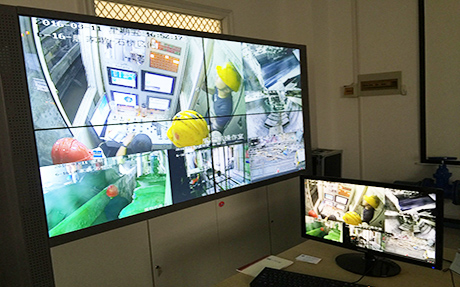 Site Video Monitoring System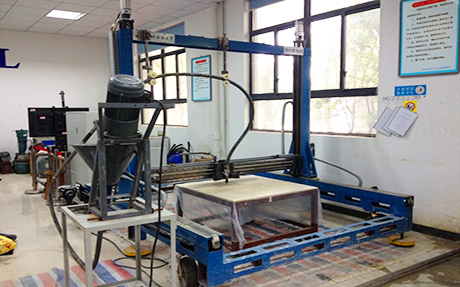 Digital Construction System of Concrete Printing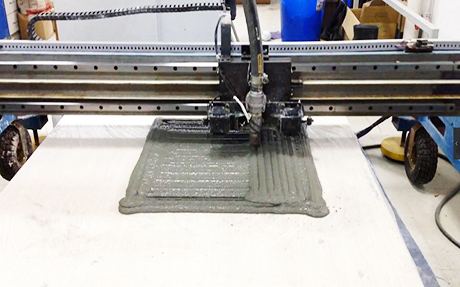 Concrete Printing for a Square Component